January 29th marks the 10th annual Bell Let's Talk Day on which millions of people consider the topic of mental health. The intention of the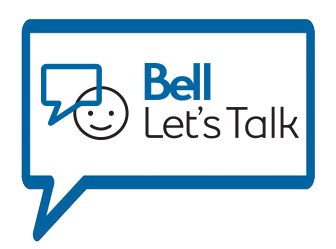 telecommunication company was to initiate a conversation that confronts the stigma around mental illness whilst raising money to put towards programs and initiatives within Canada to support those affected by mental illness 1.
What began in 2010 has now taken off evolving into an annual event that focuses around the 4 pillars of "anti-stigma, care & access, research and workplace health 1.
While the field of automation most often focuses on the physical safety of those working, it is a reality that many of the people within your workplace may be suffering from mental health issues. An unseen, but crippling illness that affects millions.

Amy Edmondson, is a professor at Harvard Business School who identified the concept of psychological safety in work teams in 1999 and has continued to study this topic over the last 20 years 2. She observed that companies with a trusting environment tend to reduce the stress associated with work related projects. Her research suggested that even the most cohesive teams reported the largest amount of mistakes based off of the fact that people were unwilling to talk about their mistakes and ask for help 2. Making safe and open communication in the workplace central to the health and safety of workers.
Proax Technologies is committed to providing a psychologically safe and healthy working environment for all employees.

If you are struggling with mental health issues and need someone to talk to please contact the below resources;
1-800-668-6868
1-833-456-4566 or text 45645
Bibliography
1 Bell Let's Talk. (n.d.). Retrieved from https://letstalk.bell.ca/en/our-initiatives/
2 Nickisch, C. (2019, January 22). Creating Psychological Safety in the Workplace. Retrieved from https://hbr.org/ideacast/2019/01/creating-psychological-safety-in-the-workplace