---
Our first Automation Exhibition took place on September 21st at our newly renovated facility in Oakville. With over 300 attendees, we are proud to say it was a big success! Our Proax staff did an amazing job and our customers saw first hand our expertise in Industrial Automation, Motion Control, Machine Safety and Robotics.
At Proax we take great pride in our Sales, Technical and Mechanical teams as they work together to find solutions for our customers. The exhibition was a great opportunity for our customers to see our expertise and our full capabilities! As we grow we want to continue to focus on meeting our customers needs by providing innovative product solutions and excellent customer service.
In attendance was our 6 core vendors; ABB, Omron, Phoenix Contact, Rittal, SMC & Robotunits along with Troax, Mersen, Transfab and Nexen. Our guests were guided by a Proax staff to ensure all their questions were answered and that they received the full Proax experience. Below you will find a few photos from the event!
Customers began with the SMC booth where they were given a live demonstration of our newly designed website including the SMC Etech integration. Followed by Omron's station where customers were able to get personal laser marked stainless steel chopsticks!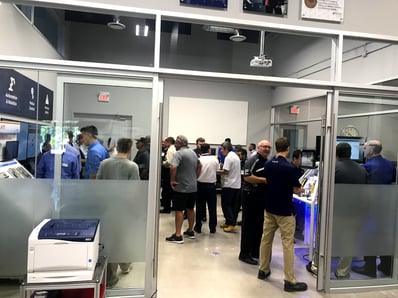 One of our very own technical experts found himself locked in the Proax Escape Room! We challenged each of our customers to enter the Troax safety cage to answer a few questions to escape.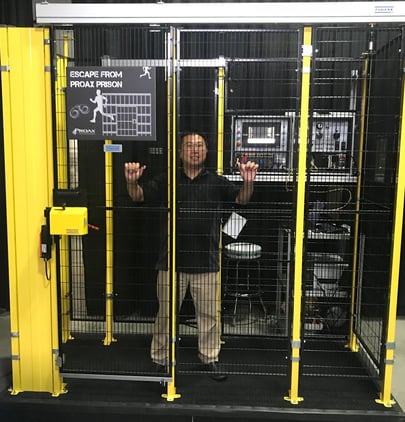 Everyone was given the chance to try their racing abilities on the Proax racetrack!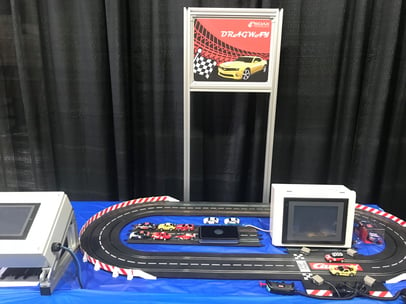 Before ending the tour our guests visited the Proax chocolate factory where they were able to select their preferred chocolate and have it picked, placed and conveyed to them using the Omron Scara Robot.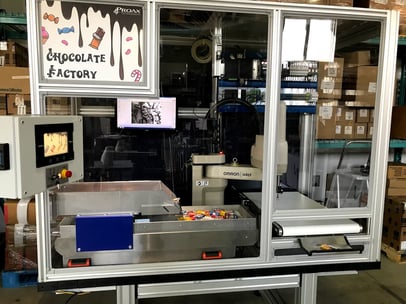 Last stop was the delectable Jonny Blonde's food truck where they served an assortment of gourmet sandwiches.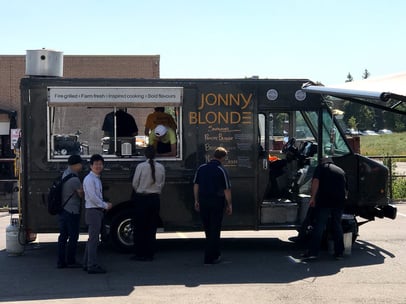 We thank our local MPP; Stephen Crawford, (pictured below with our Co Owners Theresa and Stephen Daub) who took the time out of his busy day to walk through our facility and learn more about Proax.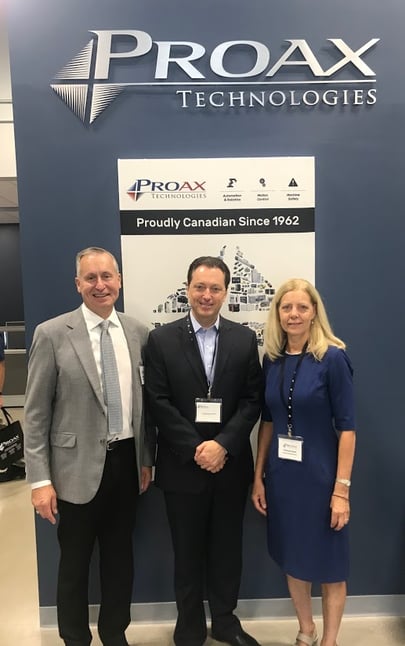 We thank everyone for attending our event and hope everyone made it out of the escape room; interacted with our vendors and the Proax staff and leave feeling as though Proax can be their preferred automation distributor!