Most of us may remember taking the required Home Economics class in high school that rather un-excitedly drilled into our minds the need to always wash your hands in the kitchen, and use separate cutting boards for raw meet. Food safety is a concern that begins long before it reaches your kitchen. What many people rarely think about is how our food pathways can be sources of danger! Lucky for you our safety experts here at Proax are highly experienced at working with our partners to ensure that the industrial facilities that process our food and the people who work in these facilities are safe.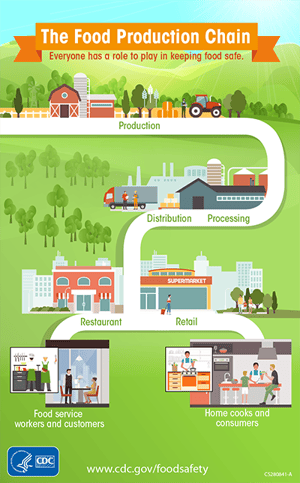 Approximately, 420,000 people die each year as a result of food contamination from harmful bacteria, viruses, parasites or chemical substances 1. Foodborne illnesses are easily transmitted at all points of the food journey. Proax is able to reduce this threat in your operations by providing preventative solutions to contamination.
The Ministry of Agriculture, Food and Rural Affairs (MAFR) requires that stainless steel be used in all food processing facilities because it is non-toxic, non-porous and corrosion resistant 2. While this requirement by the MAFR seems rather obvious it becomes highly apparent why stainless steel needs to be used when you think of food being processed along a porous surface such as rubber.
Rittal, a core vendor of Proax Technologies is host to a whole line of enclosures that are designed for the food and beverage industry. Rittal offers an entire line dedicated to safe enclosures for the food industry where the resistance of seals to detergents and disinfectants is crucial. The enclosures can be used for a number of storage options within a processing plant making their versatility invaluable. With an enclosure and cover made entirely out of stainless steel and a removable silicone seal compliant with FDA guidelines, these enclosures greatly lower the threat of contamination 3.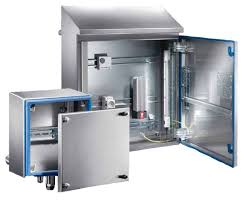 The tops of the enclosures can come with a natural slope to them ensuring a drainage channel which is imperative for cleaning purposes. Not only are these products conductive to ensuring a runoff system for processing waste, but they are also compliant with extreme pressure and resistant to corrosive material 3. The silicone seal is easily removable, ensuring your company is able to sufficiently clean every part of the enclosure guaranteeing compliance with the cleaning procedures required by the MAFR.
Where food safety can be uncertain Proax Technologies is steadfast in our commitment to providing solutions that reduce the threat of food borne illness. Contact a Proax sales representative today to see how we can improve the safety in your processing plant!
Related Products
1 "Food Safety." World Health Organization. http://www.who.int/news-room/fact-sheets/detail/food-safety.
2 Food Grade Materials." Ministry of Agriculture and Rural Affairs. 2018.http://www.omafra.gov.on.ca/english/food/inspection/maple/ontap/ontap-1216-1.htm.
3 "Design - Extra cleanliness guaranteed." Rittal Canada. https://www.rittalenclosures.ca/.