The answer to why the food industry is important is a fairly easy one to answer with the most obvious explanation stemming from our biological need for fuel. The answer to why the food industry in Ontario is important is a slightly more nuanced question. In Ontario alone, the food and beverage sector generates an estimated $41 billion in revenue, provides over 130,000 direct jobs and exports $7.6 billion in product annually 1. Evidently, the business of food and beverage is one of the central aspects to sustaining Ontario's provincial economy and those people that reside within.
With the second largest food and beverage manufacturing sector in North America it is essential to the prosperity of the Province of Ontario and the nation of Canada. Well noted by the majority of Canadians is that a healthy provincial economy is essential to one's own success financially.
A secondary benefit of a prosperous food and beverage sector is the ability of food providers to make quality food available for purchase to the public. Without a prosperous economy the quality of food available to the public will begin to decline due to a lack of monetary investment in livestock, grains, and arable land. With the potential for this to have a long term effect on Ontarian's health.

A large portion of Ontario's economy is supported by a host of nationwide recognizable companies such as; Dr. Oetker, Steamwhistle, Maple Leaf, and Dare. With such a large number of high profile companies within Ontario, a system of support is needed to ensure these companies are given the tools they need to be competitive locally and globally.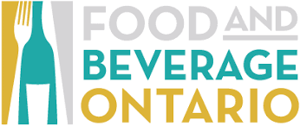 The Ontario Food and Beverage Organization, is a leadership group established in 2003 that is dedicated to being a powerful advocate and facilitator of success for Ontario's food business. Their goal is to support a competitive food and beverage industry locally and globally to sustain Ontario's growth and success. The group provides the latest insight on industry changes, hosts training's and oversees a large list of associate members that can provide tools and services to food and beverage processors.
We are proud to announce that Proax Technologies is one of the newest associate members of the Food and Beverage Organization! With two of the largest problems within the industry stemming from labor shortage and safety, Proax is well equipped to mediate these issues as a product of our technical expertise in machine safety and robotics.
As a company we are dedicated to making ourselves available in the food processing industry to provide solutions that positively impact the efficiency and ease at which food and beverage companies are able to produce their goods. It is important as a Canadian based company with 6 of our 12 offices located in Ontario that we support our local economies and ensure its continued growth.
Related Products
References
1 "Food and Beverage Ontario." Food and Beverage Ontario : About the Industry. http://www.foodandbeverageontario.ca/associate-members.